---
Get a +15 Cliff's Weapon!
27 February 2019 14:00
You must have completed either the quest [Boss] The Witch of Horrors or Looking for Adventurers in order to be able to accept the quests above from Cliff at Western Guard Camp. Please make sure to complete the preliminary quests.
This event is open only to New and Returning Adventurers.

Returning users are players who have not logged into client for the past 720 hours before logging back into participate in this event."

The event NPCs you accept the quests from will disappear once the event ends and you will not able to complete the event quests afterwards.
Event quests that come out in 3 intervals (Week 1, Week 2, Week 3) can be completed once per Family.
You will get to choose among Cliff's Main Weapon (+15) Box, Cliff's Sub-Weapon (+15) Box, or a Cliff's Awakening Weapon (+15) Box as optional rewards for completing the event quests.
Open one of the weapon boxes to obtain a +15 Cliff's Sub/Main/Awakening Weapon specific to your class.
Reward items given out through events can be bound or not depending on the items. These items cannot be Moved nor Restored.

Please check the description of the item to confirm if it's Bound or not.

Event period and specs. may change with future notice.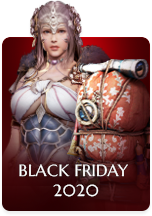 ---