---
Let it Snow!
24 December 2018 09:00
This Event Challenge is open from December 27th 00:00 UTC to January 16th before maintenance.

Changing Servers or entering the Character Selection Window may affect how the playtime calculations for this Event Challenge.

After the event period, [Event] Snowflake items and the Event Challenge will be removed from the game.
Reward items given out during event may or may not be bound, depending on each items. Thus, event items cannot be moved or restored.

Please refer to the individual item descriptions to find out if a particular item is bound.

Any exploit or abnormal ways of entering in-game event may result in restriction of your account.
Event specs. and period may change with a future notice.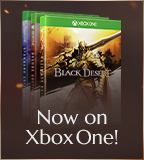 ---